There's a memorial this Thursday for a very dear friend of mine…
Mike Trocheck, my longtime cabinet maker, master woodworker, and good friend, died on May 20th after waging a long battle with congestive heart failure.  From 1994 on, Mike was a huge contributor to the success of my design business and we worked together as one.  It's hard to imagine going forward without him.
Even after 24 years of working together though, Mike was still a bit of an enigma to me.
The indisputable truth was his talent.  He was a master craftsman.  His woodworking was superb and below are several examples of his skill.
But the larger picture of the man is full of contradictions…
First, you should know, Mike was an identical twin.  His brother Matt was the reason he moved to Denver from Pennsylvania.   They remained very close throughout Mike's lifetime and were, indeed, so identical that people often could not tell who was who.  Even Mike had trouble when looking at old family photographs.  He told stories about how they once played the same role in a high school play, switching during the intermission with nobody the wiser, or going on dates with girls as the other brother.  They were like two halves of a whole, uniquely bound together.  And yet they had separate birthdays.  Mike was born a little before midnight – in the home, by midwife – and Matt was a "surprise", arriving in the early morning hours.  Their father left to work a late shift in the mines thinking he had one son and came back the next day to find he had two!!  A welcome shock, I'm sure.  Of course, Mike always reveled in the fact he was "older".
A sad bookend to that story involves a traumatic event that would change the brothers' lives.  Besides working in the mines, their father was a volunteer fireman.  One day he was called to a fire at a two-story home.  When he got there the house was engulfed in flames and he was told there were still children trapped on the top floor.  Bravely doing his job, he raised up a ladder and climbed it to the second floor, where he was met by a point-blank shotgun blast!  He was fatally wounded and died on the scene.  It turned out the man of the house was insane and had set the fire.  The boys were only 12 years-old and left fatherless in an instant.
They had to grow up fast and become providers for their widowed mother, mowing lawns and taking any small jobs they could find.  In that manner, they put themselves through college.  Even more remarkably, they were always at the top of their class.  Mike had a passion for working with his hands so he graduated with an Industrial Arts Degree.  Matt went in a different direction, ended up working as a consultant for the government, but interestingly was also skilled in woodworking – twins, after all – and many times assisted Mike in their later years.
Mike would eventually teach "shop class" for 26 years in the Lancaster, Pennsylvania area and loved his job.  Even till recent days he stayed in contact with many of his students.  I got the feeling teaching was his biggest joy in life.  But to this country's shame he was so poorly paid he needed to work two other jobs – including driving the school bus in terrible snowy conditions – in order to support his family.  Somehow he still managed to send his two daughters through college.  Laurie received an Engineering degree and Melissa earned a degree as a Landscape Architect.  He was extremely proud of both of them.
After getting divorced, he packed his bags, drove cross-country and arrived in Denver to join his brother Matt, and Matt's wife, Geri.  It was through Geri, my fellow St. Vincent de Paul volunteer, that I was told about Mike's amazing woodwork and the rest is history.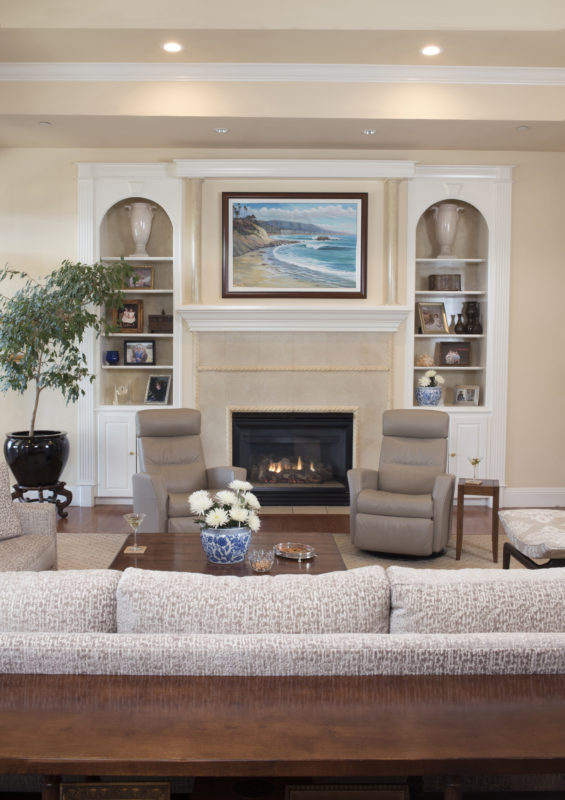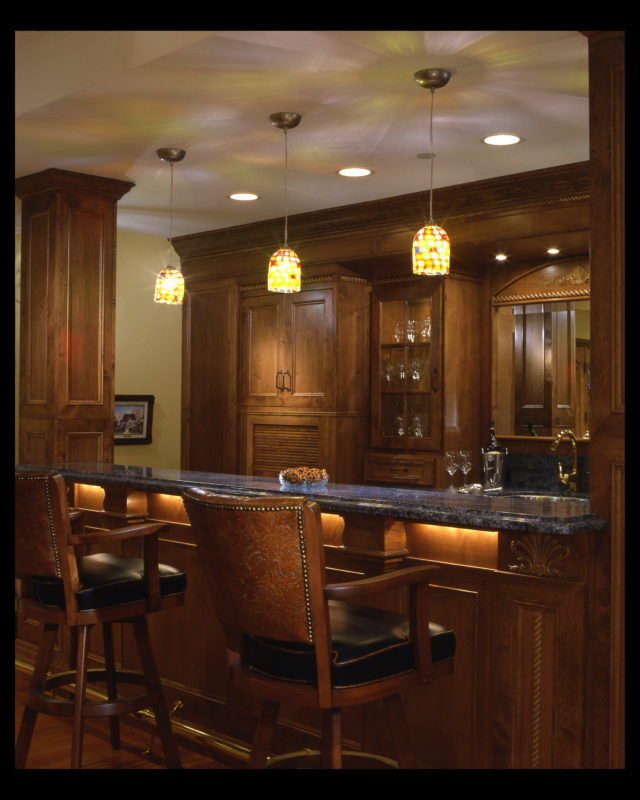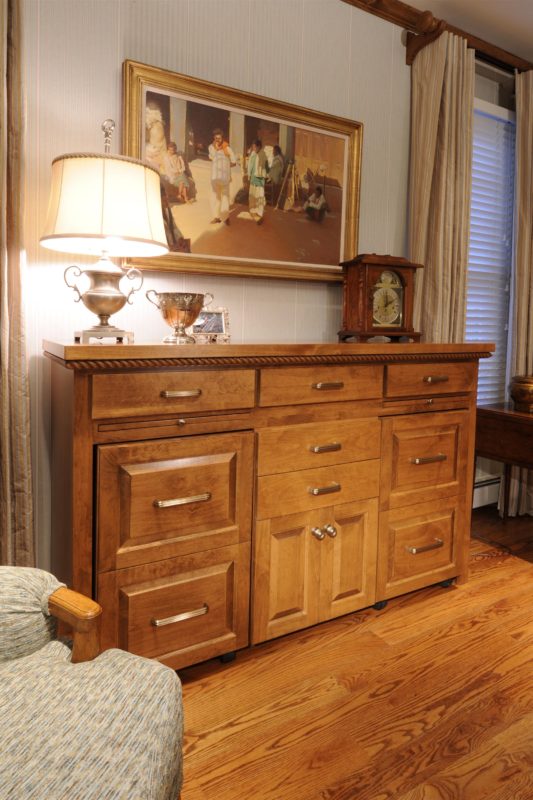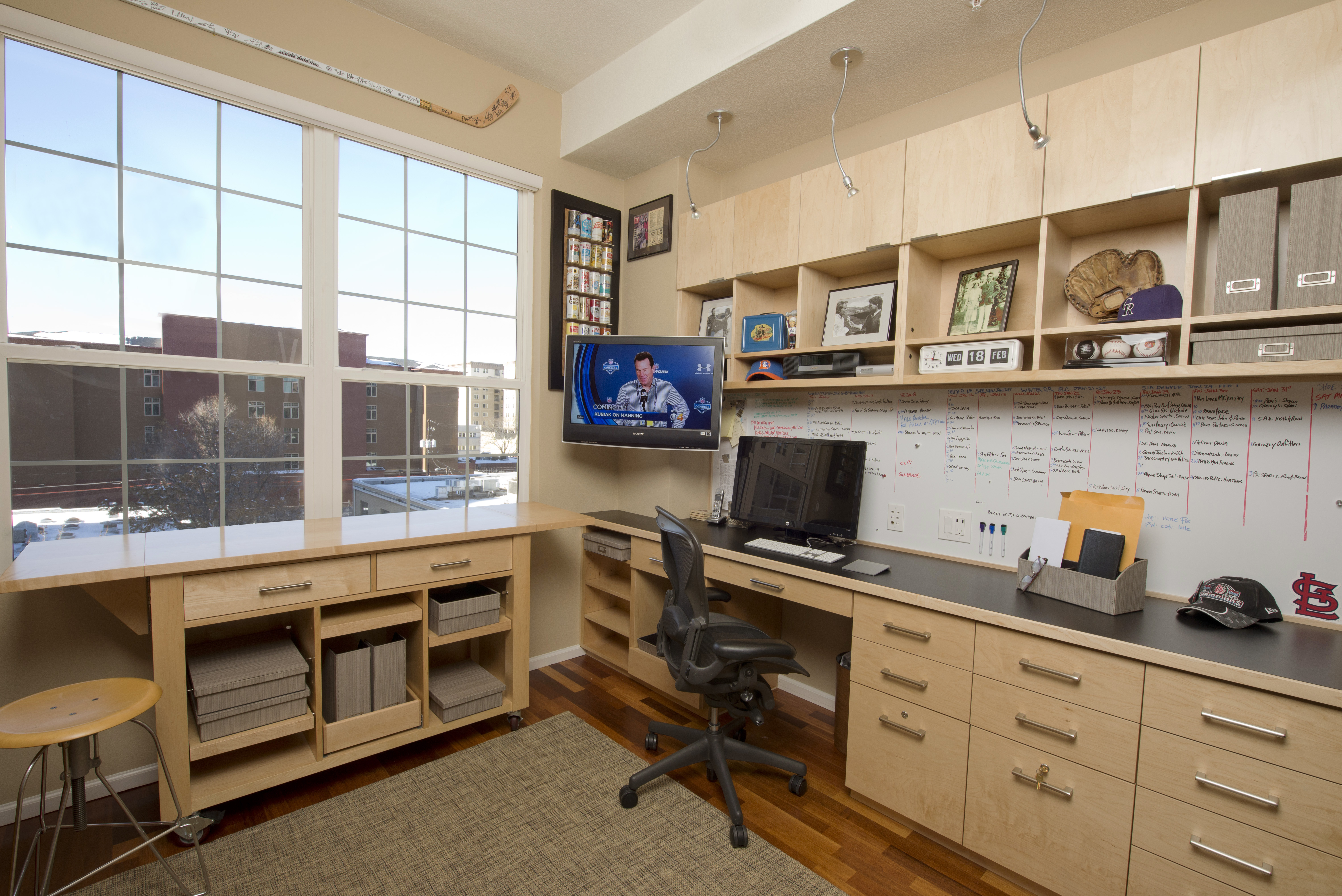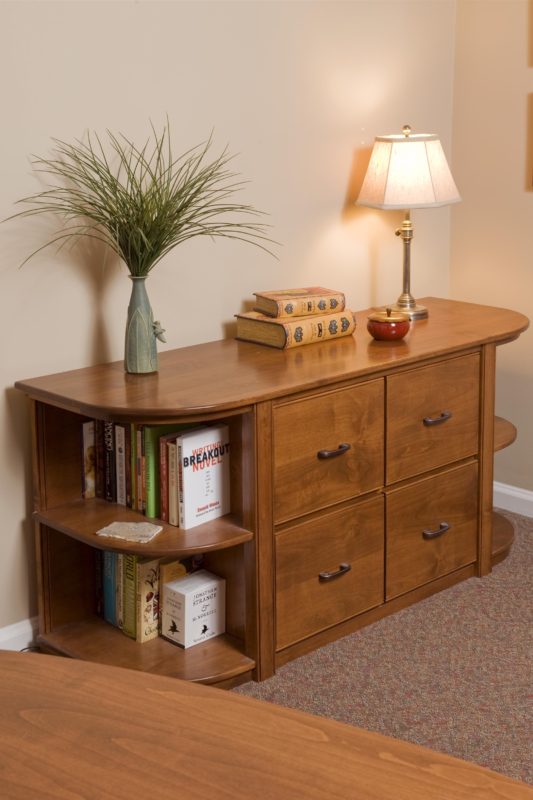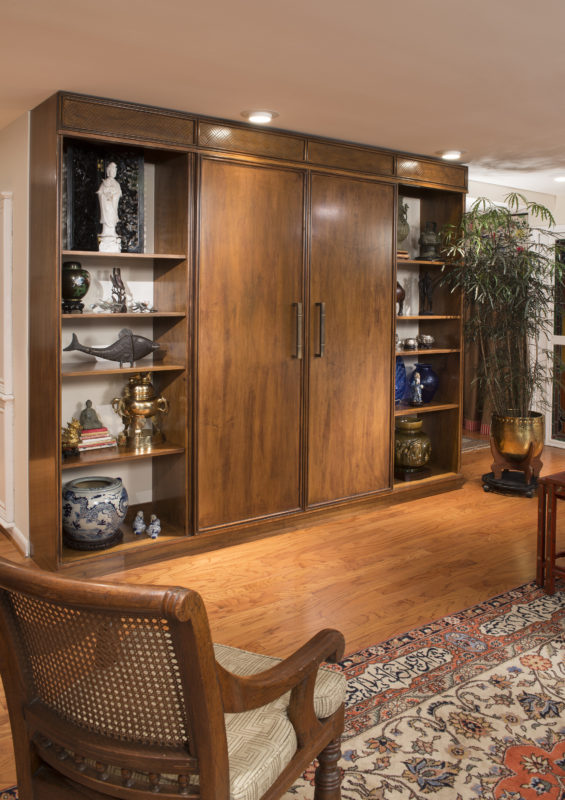 After a life of such loss and toil, maybe it's understandable that Mike was a bit of an enigma and kept his emotions close to his chest.  He was very much a no-nonsense, taciturn person to deal with.  He could be doggedly opinionated, and I used to tease him I was keeping a list of all the things he didn't like and had no interest in.  When he said "I don't like it…" I would say "Wait, let me write that down in my book!". 😉
At the same time, his all-consuming love  for golf was infectious.  It was a wonderful obsession that really kept him going at the end, and another thing he enjoyed sharing with his brother.  He was a great fan of all sports.  And he also loved classic Country-Western music, as I do.  We took many long car rides together, not even having to talk, just listening and appreciating the music – it was like a secret language we had in common.  We went to see a Merle Haggard show at the Paramount theater downtown and were in honky-tonk heaven.
His true heart was also apparent in his total dedication to his daughters and grandchildren.  He put so much thought and care into buying them gifts and always mailing them out on time for birthdays, etc.  One of his great pleasures was the iPhone his girlfriend Ellen gave him so he could receive texts and pictures of the kids. They never failed to bring a big smile to his face.
Most telling of all, and pretty incredible, was his work with the homeless and near-homeless, who we would meet with for morning coffee at a nearby McDonald's.  There he would listen to their stories, buy them breakfast, give them a little pocket money, and even help them get jobs or move into a residence.  He did all of this without ever calling attention to his good deeds or seeking any thank yous.  He did it because he wanted to.  Maybe because he had known tough times himself and he knew what a little bit of help can do for someone.
And, of course, he took enormous joy and pride in his craft.
He created magnificent pieces, one after another, and was such a perfectionist I never had a complaint – either of my own or from a client – only praise.  We did some complicated projects together and he always made me look good.
We had a very special connection and I can tell you that I loved him and know he loved me.  I value our many years together and will miss him terribly.  As I look around my condo…practically everything in it was made by Mike.
What a legacy he has left me and so many of my clients.
As you can see…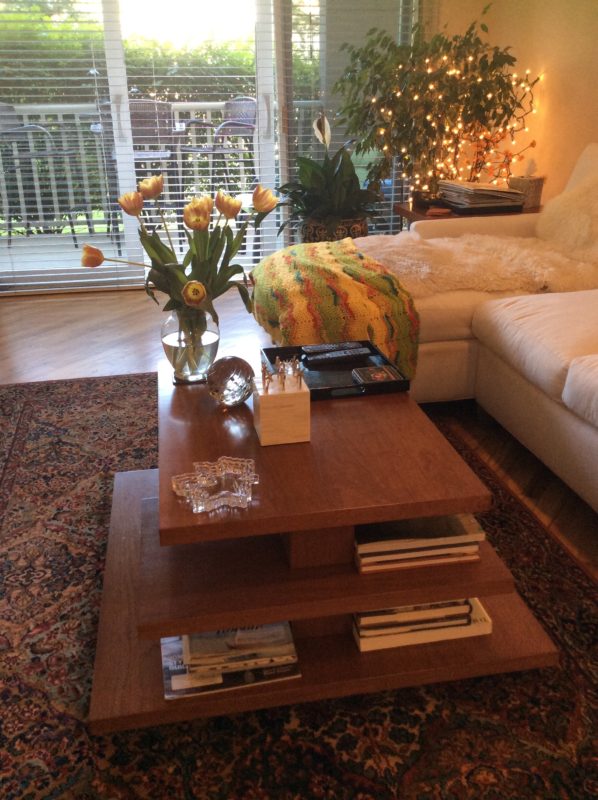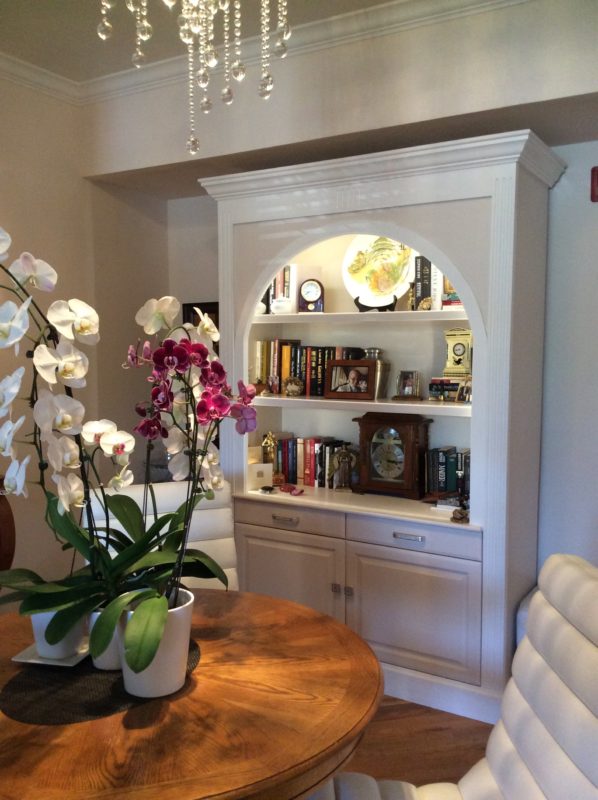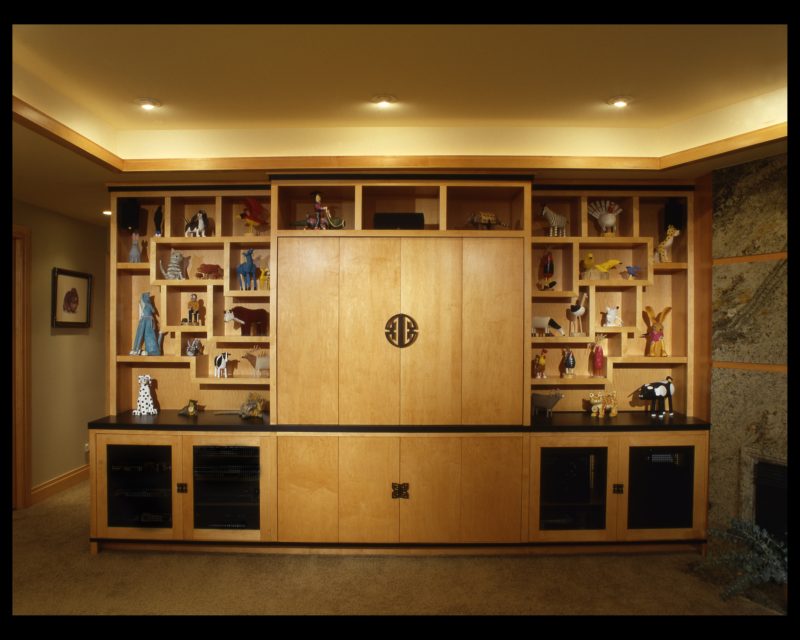 A celebration of Mike's life will be held at the Ambassador East Condos, 130 Pearl Street, Denver 80203 on June 14th. from 6:00-8:00pm.  Ambassador East is a secure building so please enter the FRONT of the building and enter CODE: 2839 in the keypad.  The Parlor is on the first floor.  Food and Drinks will be served.