In my intro video, I mentioned I had been raised for several years in an orphanage in San Francisco…
Mount St. Joseph Orphanage – or, The Mount, as we called it – was a formidable building high on a hill overlooking the city, often shrouded in fog.  It was run by the Sisters of Charity.  This blog will explain how it happened that my two sisters and I were taken in by the nuns there, housed and fed and educated and cared for, even though we weren't orphans.  Although, we came close.
It has almost been forgotten now, but in the 1930's, and for many years before even, there was a huge Tuberculosis epidemic that was actually labeled a plague.  One in seven people contracted the lung disease, which was highly contagious.  My mother, Nora Fitzsimmons, had emigrated to America from Ireland with her parents and eight brothers and sisters (!) in 1916 when she was just a small child.  Her father, my grandfather, had sold the family farm to finance the move to America.  After surviving the long transatlantic journey, they entered the country through the St. Lawrence Seaway, crossed the continent and made their home in San Francisco.  The family settled in quite well to their new life, but soon, one by one, my Mom lost her mother, her father, and FIVE of her siblings, all to "Consumption" – the common name then for Tuberculosis.
These days it's almost impossible to imagine the enormity of that sort of loss.
But by the time my mother was 17, she had fallen in love with a neighborhood boy, Rudy Sandino, who himself had emigrated from Nicaragua.  My father played tennis in a nearby park and was quite dashing in his white clothes, with his dark complexion and startling blue eyes.  It was the era of Rudolph Valentino on the silver screen and my mother was completely smitten!  I love the story she told me that, given their young age, she had prayed every night she wouldn't grow taller than him!  Her brothers were shooting up fast and becoming quite tall so she was afraid she would do the same.  But her prayers were answered…she never grew taller than him, and at age 18 and 20, they were married.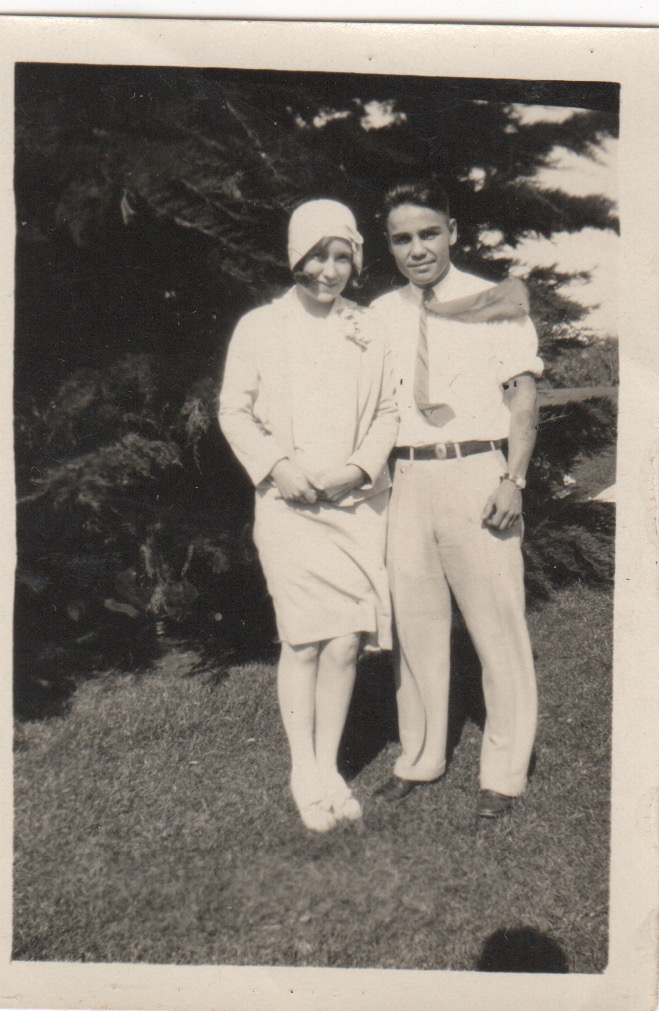 Many happy years followed – they had my sister Mary Ann, then Geraldine (Geri), and then me…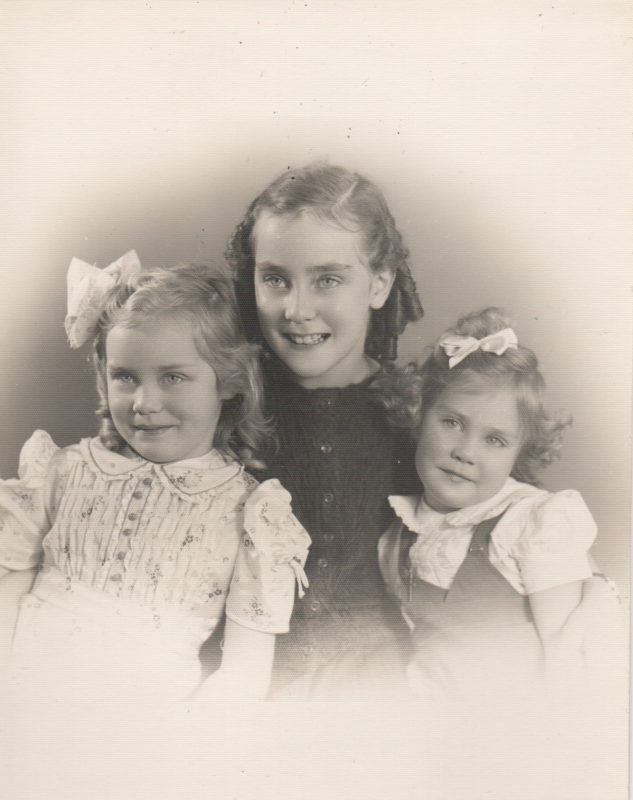 Then the same plague came knocking again.  Mary Ann was 9, Geri was 5, and I was just 2 years-old when my mother fell terribly ill with TB.  Her two remaining sisters caught it as well.  One went into a Sanitarium and the other, Rose, who had become a Christian Scientist, died without any care because she refused help! Mom and Dad, still young and struggling, could not afford a Sanitarium, so Mom entered the dreaded SFH, San Francisco Hospital, where it was widely believed poor people just went to die.  But Nora Sandino was determined not to die and get back to her three little girls and adoring husband.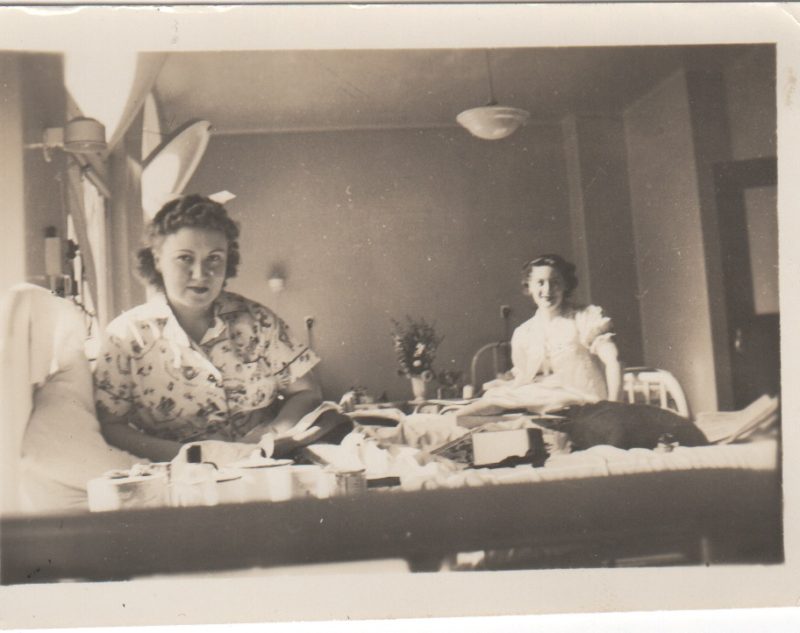 It took her five years to finally conquer the disease.  During that time she watched every friend she made while in the hospital die!  It was that hard to cure.  Even one of my father's youngest sisters, who they say was very beautiful, entered the same TB ward, but died soon after, still in her teens.  My mother said she would sneak out of the hospital at night and just would not take the cure!
So there was my father trying to raise three little girls with a series of housekeepers he could barely afford, working two jobs and trying to see my mother, whom he was lost without, according to very strict visiting hours at the hospital.   I am not sure who stepped in to help and plead his case to the Mother Superior at The Mount, got us accepted there…but, believe me, my father welcomed the assistance.  It was a huge relief, a godsend to my parents.
I was placed in the care of Sister Martina who was in charge of the Infirmary.  She was a very young nun and seemed to delight in taking care of a two-year old.  I remember very little except being lifted up on a counter in the infirmary and her curling my hair with a curling iron.  My sisters remembered seeing me being swung playfully between two nuns and taken up in the elevator while they had to climb the many stairways.  As the years passed, I was given pre-schooling and taught to read so early that I was placed in the 1st Grade before I was five (that's why I graduated High School at 16).
I was terribly spoiled, I think.
In fact, all three of us were very strongly but differently affected by our placement in the orphanage.  Being the oldest, Mary Ann became "The General"!  She felt the responsibility of always keeping her little sisters in line and looking after us as best she could.  She went on to take that same no-nonsense but nurturing approach to all life's challenges.  I loved her dearly and looked up to her.  Geri, the middle sister, I think missed our mother the most and was the most traumatized at age 5.  She has had a single-minded survivor's determination ever since.  I, on the other hand, was given so much attention and loving care that I always had a sense of security and a belief everything would turn out okay, even when I should have been worried.  🙂
We were kept there for about four years while my mother slowly recovered, with doctors eventually having to remove one of her lungs.
On weekends, my father would visit us, take us out for ice cream cones, and, on occasion, all the way to the hospital so we could all stand in a spot where my mother could look down from her window and wave to us, see how much we had grown.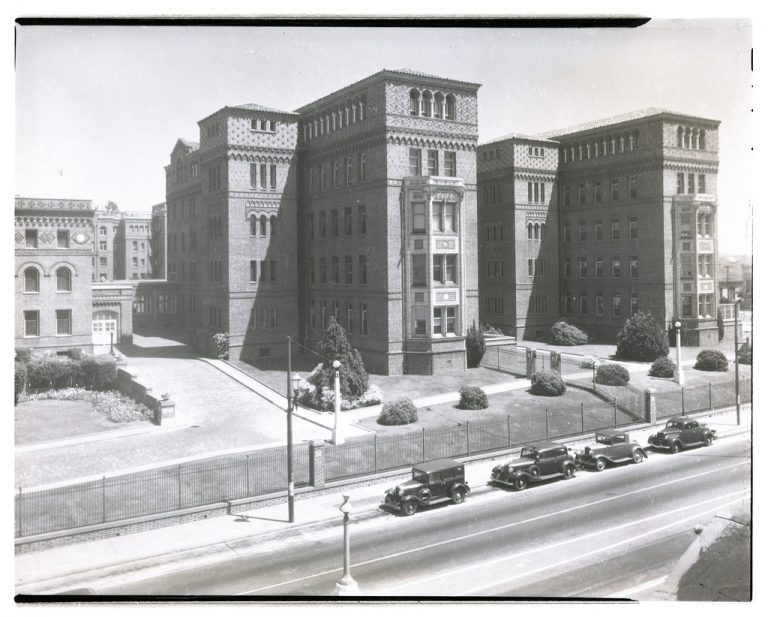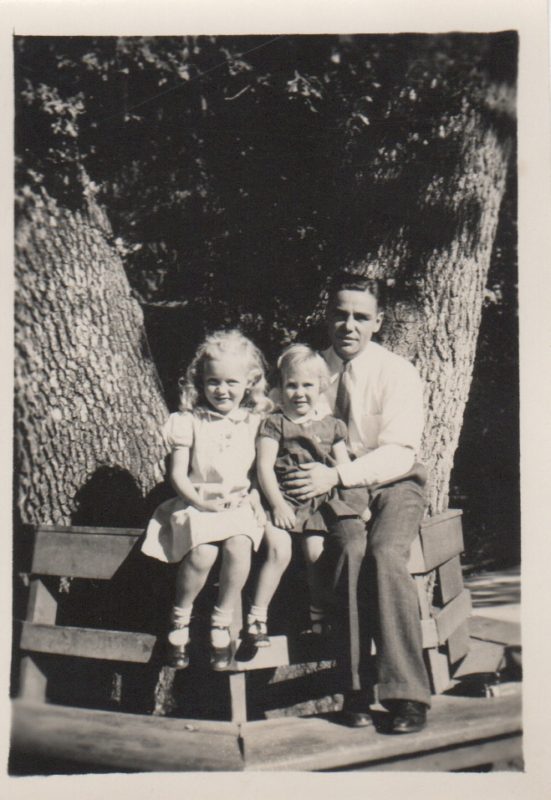 In the summertime, we were taken to a summer retreat house in St. Helena, which is now part of the wine country.  We loved it!  It was such a break in our regimented lives.  I think the sunshine back then gave me a lifelong love of the sun.  I can remember it was at St. Helena that we were told that Mom had finally been released from the infectious disease ward and was healthy enough to see us again.  We were beyond excited – we were going home!
For the rest of her life, I think Mom had a profound gratitude and appreciation for the simple joys of life.  She loved nothing more than time with her family.  And I also realize, as gentle and kind as she was, how incredibly strong she must have been to survive such an ordeal.
A rather poignant addendum to this story…  Years later, at 18, while doing informal modeling at The Emporium Department Store on Market Street, where I just mingled with customers showing different featured outfits, I happened to see two Sisters of Charity in one of the aisles.  They are so easily identified by the starched white coronetts they wear on their heads and their blue habits.  I went over to them and introduced myself as having been at Mount St. Joseph and inquired about a Sister Martina who had taken such wonderful care of me.  I knew immediately when they exchanged a look…and sure enough one of them reached out to hold my hand and said "I am Sister Martina, and I have been praying for you all these years; I can see my prayers were answered!"  OMG!  I was totally taken aback and only managed to thank her profusely for all she had done…before she and her companion sister slipped away into the crowded store and disappeared.  I have so many "should haves" about that meeting but I attribute it to my young age that I didn't ask a zillion questions and keep in touch…sigh!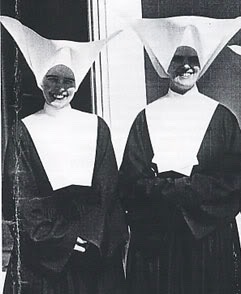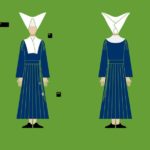 Hmmmm!  Perhaps though, that fateful meeting planted a seed, and was when I first considered entering the convent to become a nun myself…
But…I guess that's another blog.  🙂
Kari