Molly is one year old now, and what a year it has been!
Just like for everyone else, 2020 has been a very trying time for me. And in coping with all the turmoil and loss and sudden change in my life, I'm afraid I completely neglected this blog. It has been so long since I have written a post, I hardly remember how.  But I'm back and feeling good again.  And I truly believe it was Molly that got me through all the stress.  Despite a sometimes exhausting puppyhood, she has proven to be a true "comfort dog".
This is what Molly looked like the day we brought her home…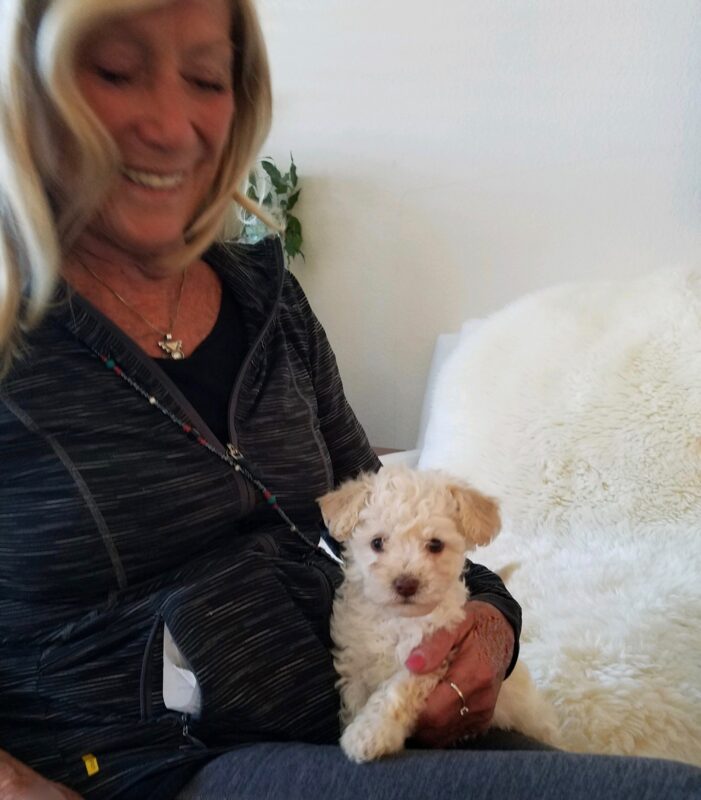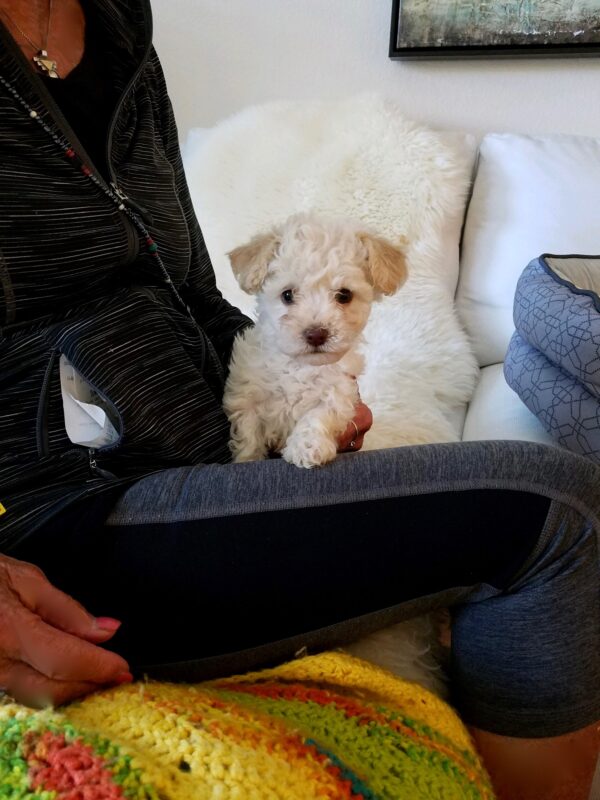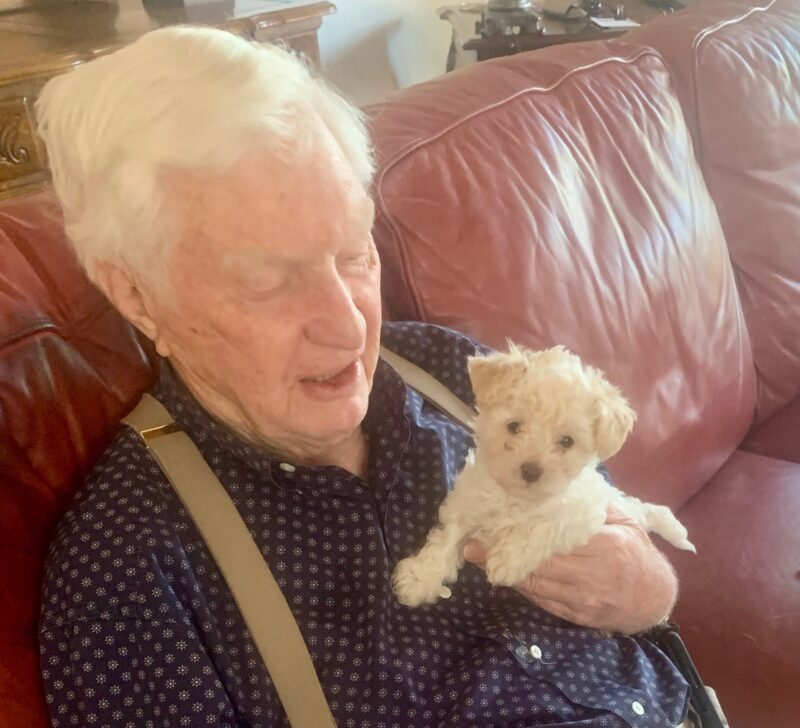 She weighed less than 1 pound!  We could hold her in one hand.  I say "we" because my son Frank found her for sale and Lou Jahde, the man in my life, gave her to me as a birthday gift. We all instantly fell in love with her and the three of us became her family.  Lou would stop by almost every day to hold her – here are my favorite pictures of the two of them together.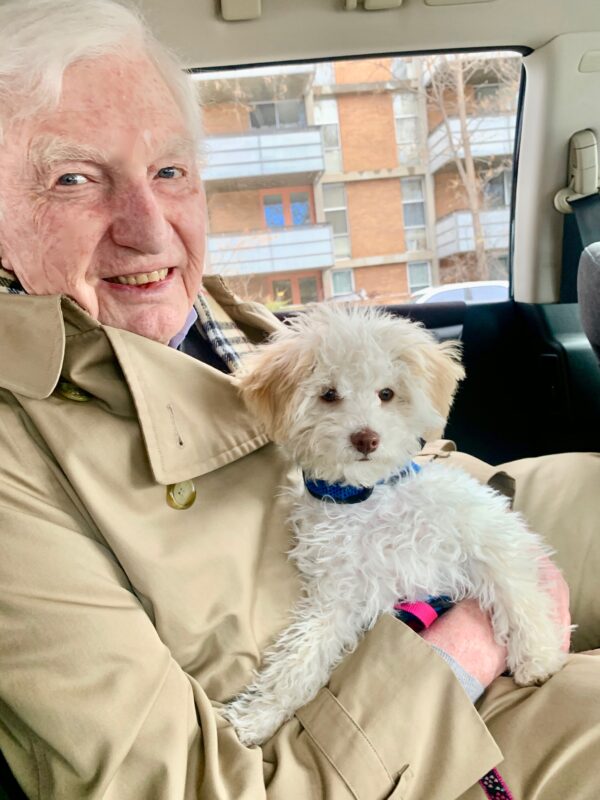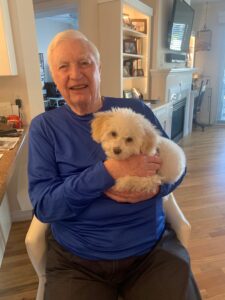 She is a "Malta-Poo", half Maltese and half Poodle. The breed is known to be friendly, happy and well-behaved. Okay…so Molly has been two out of three. She hasn't always been the easiest to train.  My son Frank kept advising me to be patient with her tendency to bite on everything in sight and have accidents on my carpets and he has proved correct with his advice.  She is much calmer, although still playful, and truly a pleasure in my life now – which really has changed a great deal. And again, I know I'm in good company, as this year has been one of the strangest anyone can remember.
Here she is in her graduation pic from Petsmart…(Bottom of her class!!)  And another, as she is now top of her favorite chair on my patio 🙂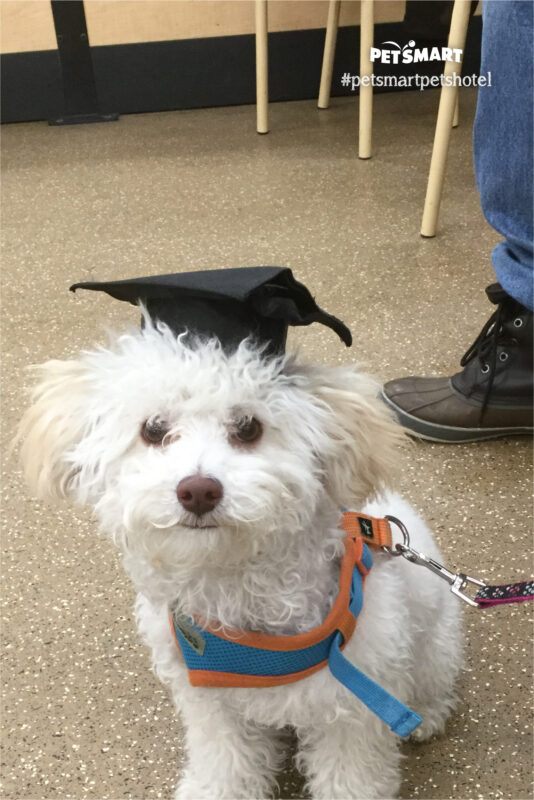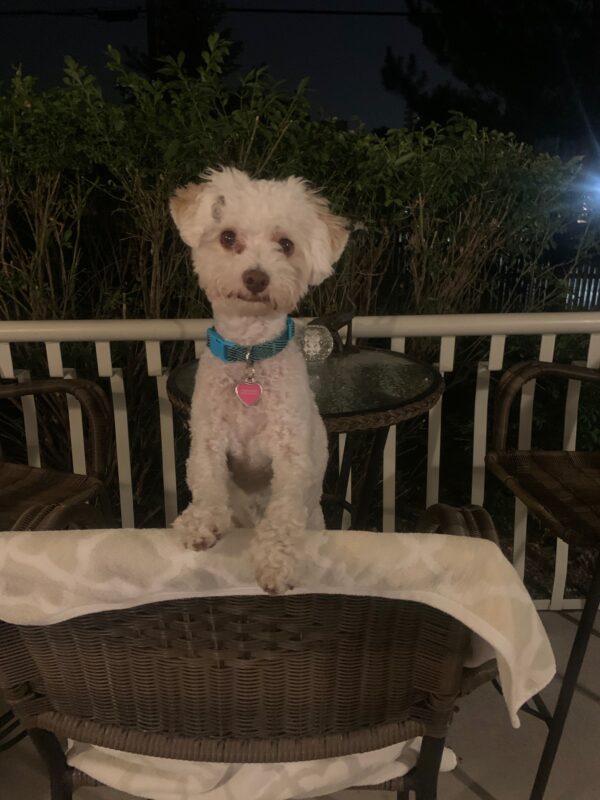 I will be writing more blogs to talk about those changes in my life,  as well as new stories about other subjects of interest.
I also have some new health and beauty tips, so please stay tuned!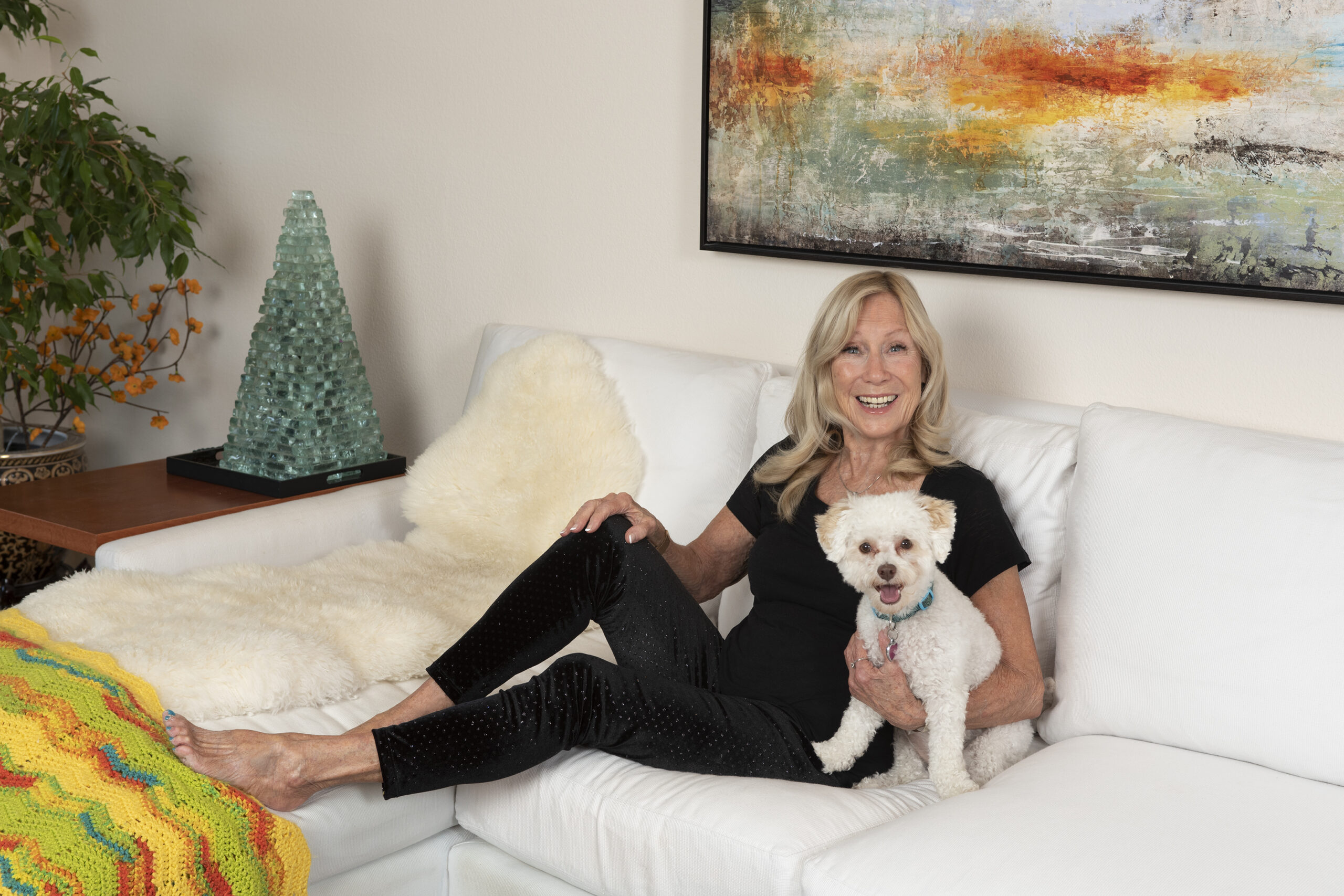 (This last photo is of both Molly and me laughing at Povy, my longtime professional photographer, and the dog sounds she was making to get Molly's attention. Povy always did such amazing work shooting my design jobs and I contracted her to take a new profile shot of me and Molly.  Her company's name is Rockin' A Studio.  Check out her website here: Povy.com