I have such vivid memories from my childhood in San Francisco of looking up at a sky full of stars. You would think growing up in the heart of the city as I did that the light pollution (even back then) would have blotted out all those stars, but not so – in my memory at least, the view was spectacular.

It is because of that memory I have long wanted to visit a "Dark Sky" site – an official designation they bestow on only very isolated locations where there is no light pollution at all and one can gaze up at the full celestial panorama.

For the last 5 years or so it has been a #1 priority on my Bucket List, but I kept putting it off because the timing was wrong or the site just too far away.

But at last, my son Frank and I finally visited an official site right here in Colorado (rated fifth in the world!) and only a three hour drive from Denver. It's called Westcliffe, and it is a truly remote and beautiful area. We knew it would be a gamble since it was so late in the "season" (October, the ideal viewing months being August or September), we did not have a New Moon, and the weather report even predicted partially cloudy skies.

Still, we took our chances and I'm so glad we did.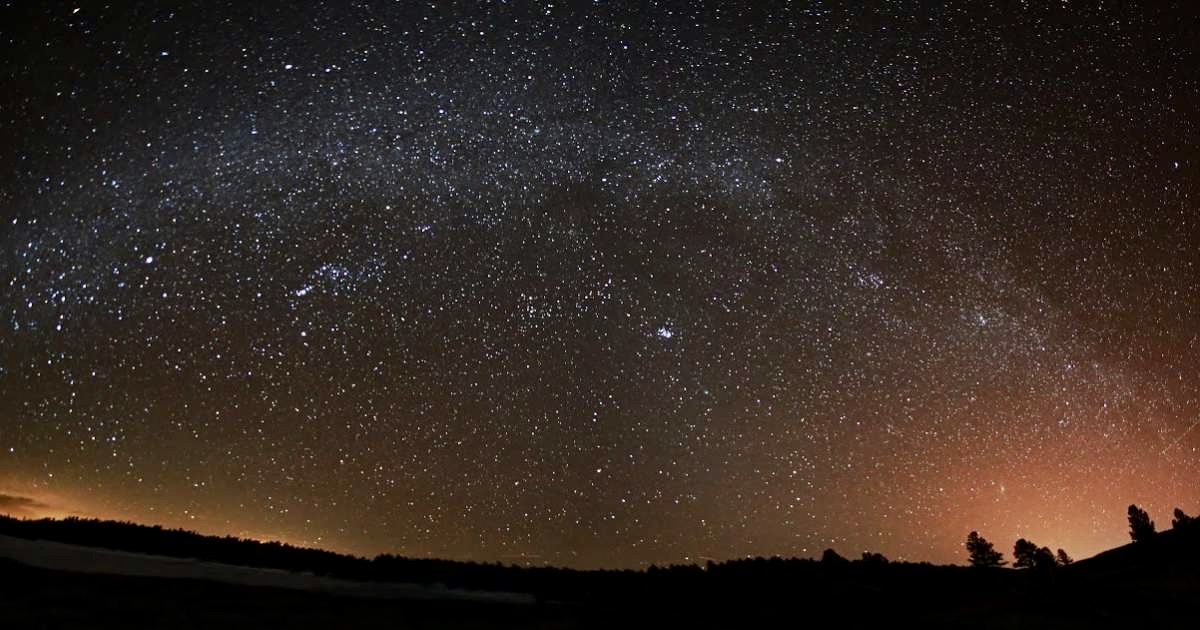 We stayed at Hillside Colorado Cottages, a circle of scattered cottages in a peaceful grove of trees just off a two-lane highway in the middle of nowhere. Each cottage is beautifully appointed and modern inside and has it's own parking space and private viewing area – a raised deck with two large Adirondack chairs and table looking out over a wide grassy plain and low hills in the distance. It is the perfect set-up for sitting back and stargazing in comfort for long periods of time.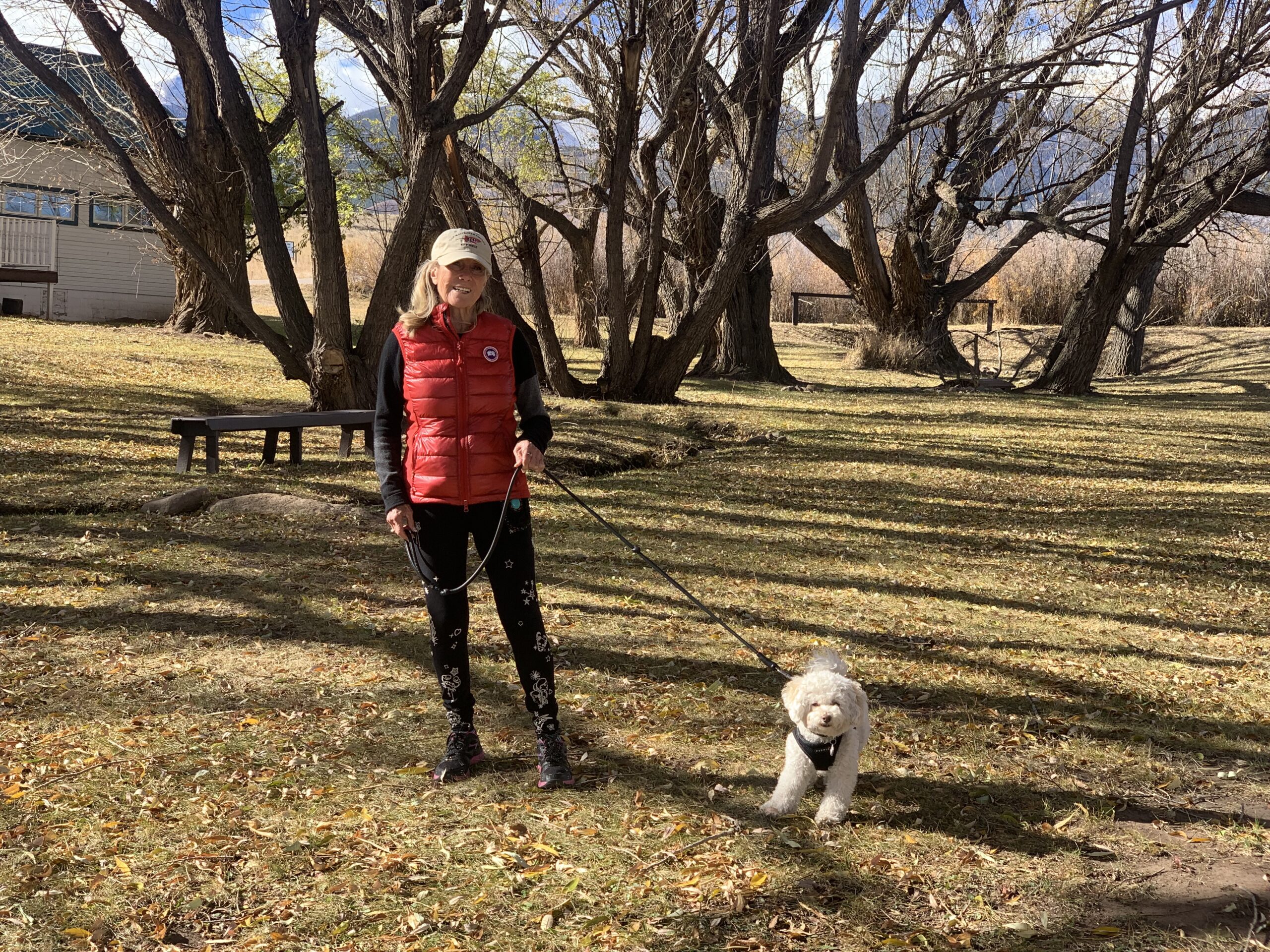 We were there for two days and nights, only venturing into town (15 minutes away and barely a town) for some food and necessities. Next time – and we hope to do it again – we will bring our own food, so we're better prepared and don't need to do even that commute. But the drive is definitely worth it for a gorgeous view of the Sangre de Cristo mountains! Oh my! Even after living for nearly 50 years in Colorado, I have never seen more magnificent mountains. Frank said he finally knew what they meant by the words "purple majesty". Snow-capped under a clear blue sky, they were a remarkable sight.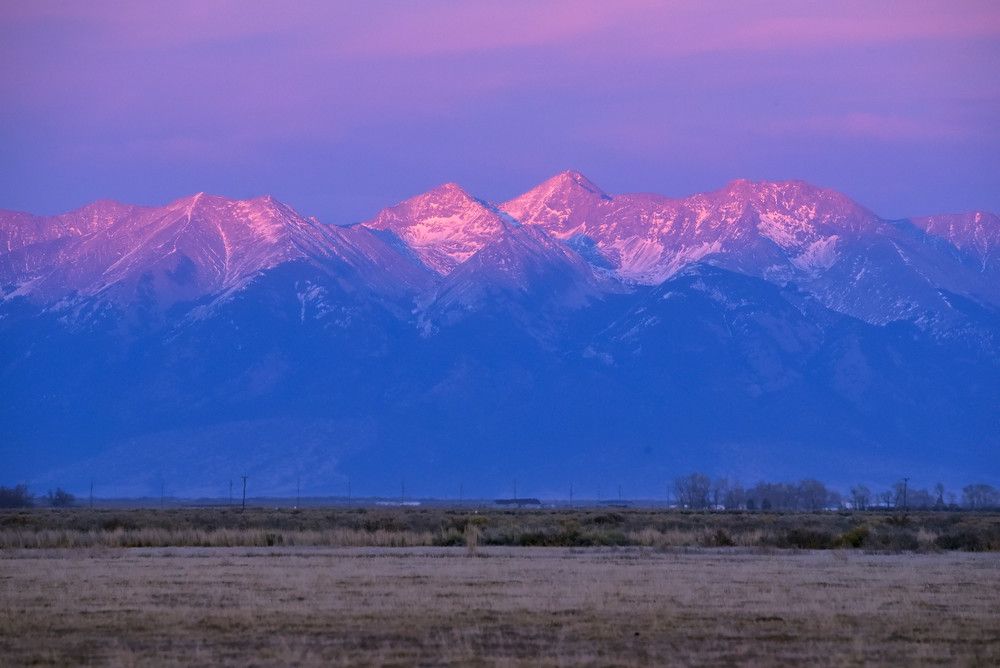 Unfortunately, our first night's viewing did see some clouds blocking our view, but they moved quickly across the sky, opening up windows to a vast galaxy. The second night there was not a cloud to be found! What we gained in visibility we lost in temperature, so we had to bundle up for the cold and wrap ourselves in big comforters while sitting in our chairs drinking champagne (with Molly in my lap, of course). But again, the view made it all worthwhile. I was awestruck as every constellation, the Big Dipper, the Little Dipper, the Milky Way "haze", were all right there, laid out before us. No moon to be found and more stars than I could ever count, each one (millions of miles away) a blazing pin-prick of light piercing the blackness of outer space.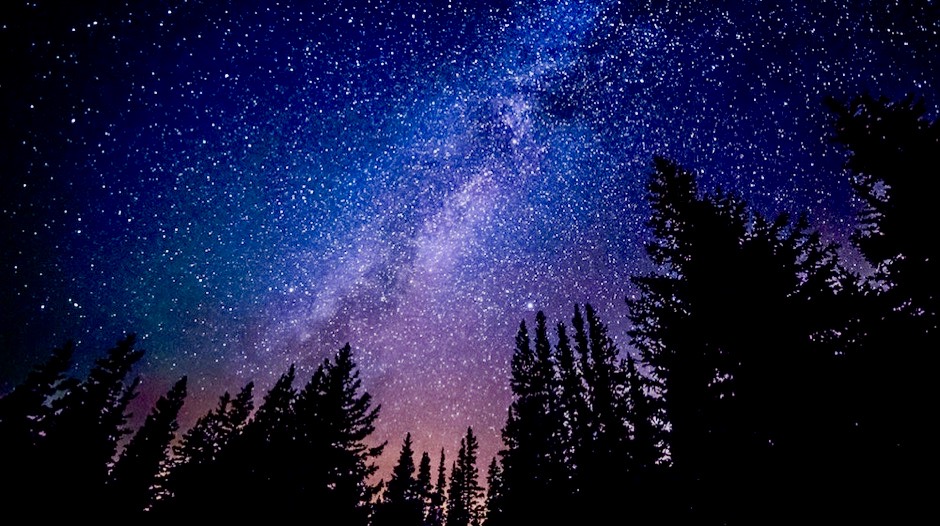 You could turn in any and all directions and see what felt like the full universe unveiling itself from horizon to horizon. It felt alive, and moving (in both senses of the word). Close enough to reach out and touch, but also endlessly high and deep. It brings up emotions you don't expect – a very powerful sense of peace and gratitude. Even the lights of the occasional airplane crossing the expanse were awe-inspiring.

After a while, we stopped ooh-ing and ahh-ing and pointing out things to each other and just enjoyed the silence. There were no more words. It was just good to BE in the moment and absorbing the enormity of the heavens.

Eventually, the cold did chase us back inside – if you go, definitely go in August or September! – but wow, the trip was everything I hoped for. During the days, we sat in the sun reading, took naps, went on short hikes, or just played chess and Scrabble. After a long time of being stuck at home during the pandemic, it was just nice to get away from the hustle and bustle, all the worries and bad news, and back to nature itself.

I highly recommend you find a Dark Sky site near you!